-Despite being attacked by a fan at the WWE live event in Cape Town, South Africa on Tuesday, WWE Superstar Randy Orton is not injured, according to an official WWE spokesperson. In fact, Orton will work the remainder of the WWE live event tour as scheduled.
-Former WWE Superstar Bill Goldberg recently hinted in a new tweet that he may be included in the new WWE 2K14 video game. When a fan tweeted Goldberg, telling him he wishes he was in the video game, Goldberg replied, "Careful what you ask for …"
-Speaking of the WWE 2K14 video game, 2K Sports recently announced that they will be relasing a special "Undertaker-edition" of the new game, which will include both the current "Dead Man" version of the Undertaker, as well as the old "American Badass" version from the infamous WWE "Attitude Era."
Below is a photo of the "Undertaker-edition" of the video game (click photo to enlarge):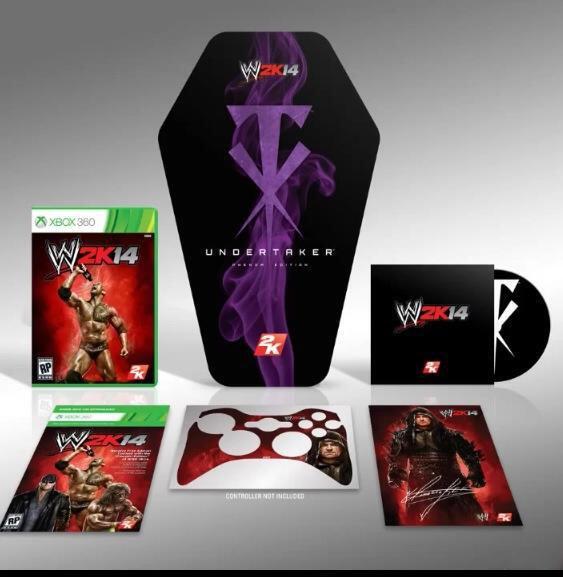 Discuss this article by leaving a comment below, or by posting on our Facebook and/or Twitter pages.