-WWE has posted yet another "cryptic tweet" containing another photo that seems involve WWE legend The Undertaker.  Here is the latest tweet along with the photo:
@Todd_McFarlane will soon give rise to an icon. #RestinPieces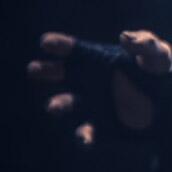 -WWE has posted a new Tout video of The Shield cutting a promo on the Rhodes Family, who as previously reported, will be appearing on Monday's edition of RAW to set up a six-man tag match (Dusty Rhodes, Cody Rhodes & Dustin "Goldust" Rhodes vs. The Shield) at the upcoming WWE Battleground pay-per-view on Sunday, October 6th. The Tout video can be seen online at Tout.com.