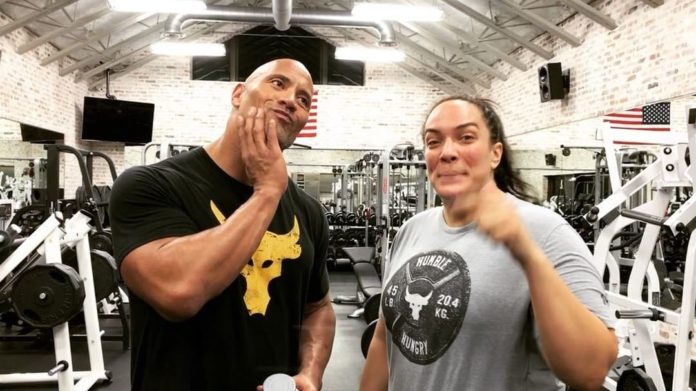 As noted, Nia Jax has been granted a leave of absence from WWE due to personal reasons but she has not quit the company. Jax was set to film Total Divas footage in New York City this week but she is no longer scheduled to shoot. It was also reported that Jax was planned to face Sasha Banks at Sunday's WWE TLC pay-per-view but it will be Banks vs. Alicia Fox instead.
Sports Illustrated reports that Jax, who has more leverage than people believe, is unhappy with her current pay scale and with how she's been booked. The leverage Jax has, which a lot of other talents would not have in a similar situation, comes because of who her cousin is - The Rock.
The feeling is that Jax will likely return to action soon but with more pay.
The Wrestling Observer Newsletter adds that Jax is still booked for the European tour in November and that company officials are denying that she ever left.