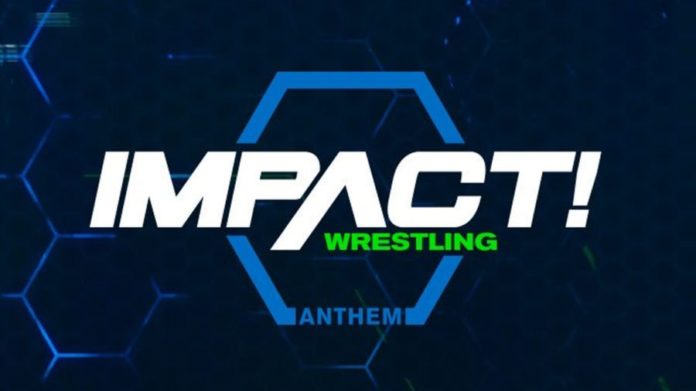 Last night's Impact Wrestling episode, featuring Alberto El Patron vs. Johnny Impact in a Grudge Match main event, drew 255,000 viewers. This is up from last week's 169,000 viewers for the Thanksgiving episode.
This week's episode ranked #140 on the Cable Top 150 after last week's #99 ranking.
The NFL topped the night on cable.
Below is our 2017 Impact Viewership Tracker:
January 5th Episode: 290,000 viewers
January 12th Episode: 277,000 viewers
January 19th Episode: 310,000 viewers
January 26th Episode: 307,000 viewers
February 2nd Episode: 299,000 viewers
February 9th Episode: 252,000 viewers
February 16th Episode: 325,000 viewers
February 23rd Episode: 275,000 viewers
March 2nd Episode: 293,000 viewers
March 9th Episode: 292,000 viewers
March 16th Episode: 344,000 viewers
March 23rd Episode: 305,000 viewers
March 30th Episode: 297,000 viewers
April 6th Episode: 309,000 viewers
April 13th Episode: 302,000 viewers
April 20th Episode: 320,000 viewers
April 27th Episode: 255,000 viewers
May 4th Episode: 260,000 viewers
May 11th Episode: 309,000 viewers
May 18th Episode: 272,000 viewers
May 25th Episode: 305,000 viewers
June 1st Episode: 287,000 viewers
June 8th Episode: 318,000 viewers
June 15th Episode: 327,000 viewers
June 22nd Episode: 342,000 viewers
June 29th Episode: 268,000 viewers
July 6th Episode: 345,000 viewers
July 13th Episode: 374,000 viewers
July 20th Episode: 322,000 viewers
July 27th Episode: 286,000 viewers
August 3rd Episode: 276,000 viewers
August 10th Episode: 277,000 viewers
August 17th Episode: 320,000 viewers (Destination X)
August 24th Episode: 296,000 viewers
August 31st Episode: 268,000 viewers
September 7th Episode: 227,000 viewers
September 14th Episode: 239,000 viewers
September 21st Episode: 277,000 viewers
September 28th Episode: 264,000 viewers
October 5th Episode: 251,000 viewers
October 12th Episode: 279,000 viewers
October 19th Episode: 267,000 viewers
October 26th Episode: 231,000 viewers
November 2nd Episode: 275,000 viewers
November 9th Episode: 250,000 viewers
November 16th Episode: 272,000 viewers
November 23rd Episode: 169,000 viewers
November 30th Episode: 255,000 viewers
December 7th Episode: