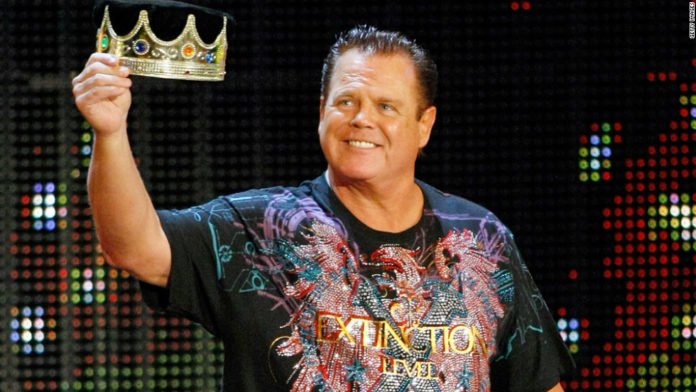 WWE Hall of Famer Jerry Lawler revealed on his "Dinner with The King" podcast that he was confronted by Mark Henry backstage at the WWE Royal Rumble pay-per-view in Philadelphia on Sunday. You can hear Lawler discuss what happened in the audio above.
Lawler says when he arrived to the locker room for the Rumble the first person he saw was Henry, who had a real serious look on his face. Henry joked that he and Lawler were going to have to fight. Lawler says he sat down across from Henry and asked what the beef was about. Henry then talked about how Peter Rosenberg is a big fan and how he helped get Rosenberg the job at WWE because they are friends. Henry said Rosenberg thinks Lawler doesn't like him. Lawler told Henry that he really doesn't know Rosenberg and has only seen him on WWE programming. Lawler recalled how he previously mispronounced Rosenberg's name on-air but says Rosenberg must have taken exception to that. They then agreed that maybe it was Rosenberg being too sensitive.
Lawler went on about how he has nothing against Rosenberg and says he doesn't know him enough to dislike him. Lawler says he then almost stood up for Rosenberg on the Rumble Kickoff pre-show when Sami Zayn & Kevin Owens took shots at him during their pre-show segment. Lawler's co-host Glenn Moore heard another clip of Rosenberg on the radio in New York and said Rosenberg really believes Lawler doesn't like him. Lawler commented again on how he really doesn't know Rosenberg and has only seen him on WWE TV.
Lawler sent a message to Rosenberg in case he was listening: "Pete I have no problem with you, we're good. We're much better than me and this other guy, Sam Roberts. Now that guy… no, I don't have any problems with Sam Roberts, Sam's a cool guy too. I don't have any problems with anybody up there, I get along with everybody up there."