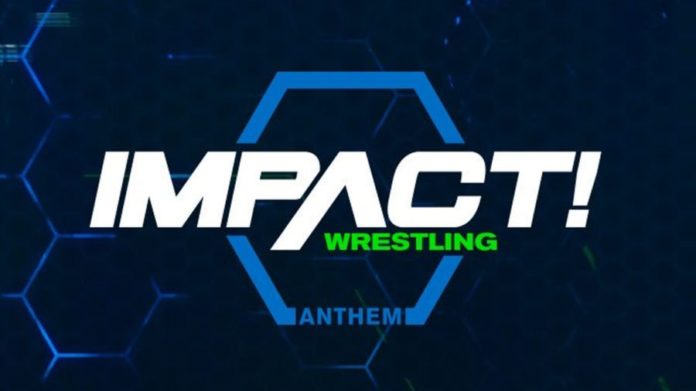 Last week's Thanksgiving Day edition of Impact Wrestling, featuring a Turkey Bowl 2017 main event, drew 169,000 viewers. This is down from last week's 272,000 viewers. This is obviously the lowest viewership of the year but there's no reason to be concerned due to the holiday. These numbers were delayed due to Nielsen taking time off for Thanksgiving.
This episode ranked #99 on the Cable Top 150 after last week's show ranked #145.
College football on ESPN topped the night.
Below is our 2017 Impact Viewership Tracker:
January 5th Episode: 290,000 viewers
January 12th Episode: 277,000 viewers
January 19th Episode: 310,000 viewers
January 26th Episode: 307,000 viewers
February 2nd Episode: 299,000 viewers
February 9th Episode: 252,000 viewers
February 16th Episode: 325,000 viewers
February 23rd Episode: 275,000 viewers
March 2nd Episode: 293,000 viewers
March 9th Episode: 292,000 viewers
March 16th Episode: 344,000 viewers
March 23rd Episode: 305,000 viewers
March 30th Episode: 297,000 viewers
April 6th Episode: 309,000 viewers
April 13th Episode: 302,000 viewers
April 20th Episode: 320,000 viewers
April 27th Episode: 255,000 viewers
May 4th Episode: 260,000 viewers
May 11th Episode: 309,000 viewers
May 18th Episode: 272,000 viewers
May 25th Episode: 305,000 viewers
June 1st Episode: 287,000 viewers
June 8th Episode: 318,000 viewers
June 15th Episode: 327,000 viewers
June 22nd Episode: 342,000 viewers
June 29th Episode: 268,000 viewers
July 6th Episode: 345,000 viewers
July 13th Episode: 374,000 viewers
July 20th Episode: 322,000 viewers
July 27th Episode: 286,000 viewers
August 3rd Episode: 276,000 viewers
August 10th Episode: 277,000 viewers
August 17th Episode: 320,000 viewers (Destination X)
August 24th Episode: 296,000 viewers
August 31st Episode: 268,000 viewers
September 7th Episode: 227,000 viewers
September 14th Episode: 239,000 viewers
September 21st Episode: 277,000 viewers
September 28th Episode: 264,000 viewers
October 5th Episode: 251,000 viewers
October 12th Episode: 279,000 viewers
October 19th Episode: 267,000 viewers
October 26th Episode: 231,000 viewers
November 2nd Episode: 275,000 viewers
November 9th Episode: 250,000 viewers
November 16th Episode: 272,000 viewers
November 23rd Episode: 169,000 viewers
November 30th Episode: