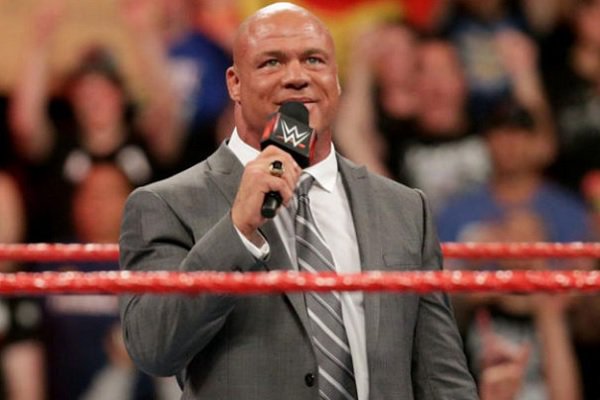 WWE Hall Of Famer Kurt Angle recently took part in a Q&A with fans on his official Facebook page. Featured below are some of the highlights.
On the status of his leg injury: "Leg is ok. I tore a muscle in it doing wind sprints 2 days before PPV. It's okay though. I feel good and should be 100% in a week."
On his thoughts on the Brock Lesnar vs. A.J. Styles match from WWE Survivor Series: "Their match was incredible. It displayed both of their strengths. If you stay on Brock, he will sell for you. AJ did that, and Brock sold his ass off. Match was MONEY!"
On who he has never wrestled in the past that he would have loved to: "Bret Hart. Never had the chance and I'd love one match with him."
On how he became so good on the microphone coming from a legitimate athletic background as opposed to an entertainment background: "I didn't have much work on the mic, if any. Sometimes you get thrown into the water without being ready. You have two options. Sink or swim. I swam."
Check out more from Kurt Angle's recent Q&A at Facebook.com/RealKurtAngle.