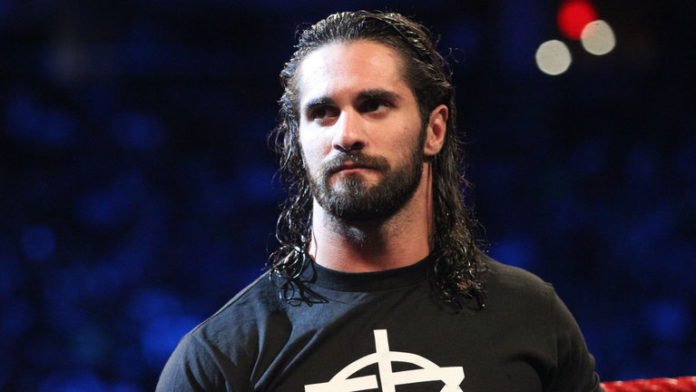 - Below is a Total Divas bonus clip from this week with Nia Jax and RAW Women's Champion Alexa Bliss taking Maryse to a Japanese cosplay store while WWE was touring in Tokyo, Japan:
- 2K sent us the following update on the WWE SuperCard mobile game today:
2K today announced details surrounding the significant overhaul for the popular King of the Ring mode in WWE SuperCard – Season 4, the action-packed collectible card-battling game with more than 15 million global downloads to date. New features for King of the Ring 2.0 include:
King of the Ring 2.0 – Shortened Duration
* In King of the Ring 2.0, the time to complete an entire King of the Ring has been halved to just over one day, enabling players to get in and out much faster and have a better experience while dominating their competition;
* King of the Ring is still a mode where players manage their Superstar Stamina via Energy cards earned from smashing other players in different modes, but in Season 4, players can complete an entire King of the Ring in just over one day, while the player pool has been increased to 32. With faster rounds, fewer games and better rewards, King of the Ring 2.0 is an exciting step forward in the evolution of WWE SuperCard.
King of the Ring 2.0 – Matches
* With 32 players over four groups of eight, each pair of opponents plays to best of five games, and each game consists of five matches;
* The winner moves on, and the loser receives their rewards for playing.
* After the first qualifier, a second qualifier is played in the same format, with eight players moving on to the final bracket;
* That final bracket will continue until the King of the Ring champion is crowned.
King of the Ring 2.0 – Decks
* A player's King of the Ring deck will still consist of 12 cards, two male tag teams, three male Superstar cards, one female tag team, one female Superstar card and two Support cards.
* The tier of each deck will determine who is in each player's King of the Ring and the rewards that can be earned along the way.
For additional information on the refined King of the Ring 2.0 mode for WWE SuperCard – Season 4, check out the blog post from developer Cat Daddy Games here: http://www.wwesupercardgame.com/season-4-preview-king-of-the-ring-2-0/
For more information on the WWE SuperCard series and 2K, visit wwesupercardgame.com, become a fan on Facebook or follow the game on Twitter.
- Seth Rollins tweeted a response to a fan who wrote about him using the "Bellabuster" on Monday's RAW during the main event, as seen below. Rollins noted that the move will always be the X-Factor to him, which brought a response from Sean "X-Pac" Waltman. Nikki Bella also responded and mentioned a possible mixed tag match for the future. You can see the exchange below:
OMG @WWERollins executed the BELLABUSTER @BellaTwins
do you girls approve? pic.twitter.com/EGicBnMkiN

— sami// #TeamRed (@adorestheshield) November 7, 2017
No offense @BellaTwins but it'll always be an X-Factor to me @RealXPac https://t.co/3Vxr68Dwun

— Seth Rollins (@WWERollins) November 7, 2017
I'm honored by this. Thank you Seth.🤝

— Sean Waltman (@TheRealXPac) November 7, 2017
It's Seth of course! 😉 N

— Nikki & Brie (@BellaTwins) November 8, 2017
To us as well 😊 Made me smile seeing you do it! Miss you!!! Maybe one day we can do it together in the ring! 😜😘N https://t.co/Da76ui2KSs

— Nikki & Brie (@BellaTwins) November 8, 2017