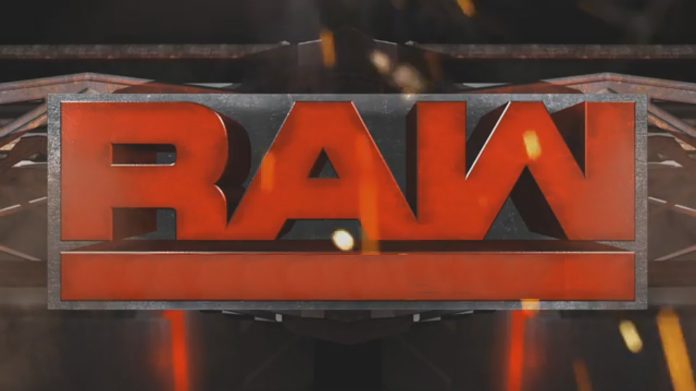 The November 13th, 2017 edition of WWE RAW was the last episode before Survivor Series and aired live from the Philips Arena in Atlanta, GA. Keep refreshing this page for live results starting at 8 PM ET!
- Michael Cole welcomes us to the Philips Arena in Atlanta, Georgia as he is flanked by Corey Graves and WWE Hall of Famer Booker T. Stephanie McMahon comes out to the ring to welcome us to the show and she receives a mixed reaction from the crowd. Stephanie says she has to make important decisions that the fans couldn't handle making. She says she needs top people here to help her make these decisions, and that's why she has this next person working with her. And with that, Olympic gold medalist and RAW GM Kurt Angle makes his way down to the ring. Angle steps in the ring and begins to apologizing for SmackDown's assault on RAW two weeks ago, and Stephanie says she's not upset but she does want to know how The New Day got in the building last week. Angle says he doesn't know. Stephanie appreciates his honestly and says she knows he'll make up for it. They talk about Jason Jordan being added to Team RAW at Survivor Series, and Stephanie asks what accomplishments he has that qualify him for the team. Stephanie doesn't seem happy with Kurt's decision, and blames Kurt for costing RAW the chance to have John Cena. Stephanie says the fans believe in Kurt so she's going to give him one more chance. Stephanie asks Kurt what the first thing he'll do at Survivor Series is, and Kurt says he'll break Shane's ankle. Kurt says as team captain he's starting the match, and if Shane has any balls he'll start too. Stephanie says Kurt needs to get it through his skull that this isn't the 90's anymore and Shane won't start the match, he's going to let the others do the dirty work. Stephanie says Angle might have gone soft and can't even break anyone's ankle anymore. She continues to trash Angle, and it seems like she might be ready to fire him, but The Shield comes out to interrupt. They hit the ring and Ambrose says Angle is the best leader he's seen in WWE, and that Angle proved he's their leader and that he can still go in the ring. The fans chant "You still got it" and Stephanie is not happy. Stephanie starts trashing The Shield next, and Reigns asks where Stephanie has been for the last seven months since Triple H put her through a table. Reigns says they don't listen to Stephanie, they do what they want, and what they want is to fight The New Day at Survivor Series. Reigns says if The New Day has any balls they'll accept, and The Shield will handle them while Angle leads RAW to victory. Reigns drops the mic and The Shield's music hits to finish the segment.
"We wanna FIGHT #TheNewDay!" - @WWERomanReigns #RAW pic.twitter.com/RnFqh9u8ZL

— WWE (@WWE) November 14, 2017
- Bayley vs. Dana Brooke vs. Mickie James: Alicia Fox, Asuka, Nia, and Sasha are at ringside to watch this one. All three competitors in this match meet in the middle of the ring for a test of strength right off the opening bell. Mickie starts throwing kicks and takes down both Bayley and Dana. Mickie dropkicks Bayley out to ringside, then works over Dana in the ring. Bayley pulls Mickie out to the floor, then rolls in and starts working over Dana. Mickie runs back in and Dana hits a splash on both of them in the corner. Bayley comes back with a shot on Dana, which leads to Mickie and Dana briefly joining forces to throw Bayley to the outside. Back in the ring, Bayley mounts a comeback and starts handing out suplexes to both opponents. Bayley starts working over Dana, which leads to Mickie dropping Bayley. Mickie goes up top but Bayley stops her with a forearm shot to the face. Mickie headbutts Bayley away from her, then hits the Thesz Press off the top on Bayley. Dana and Mickie start going at it now, and Bayley rolls outside for a breather. Mickie slams Dana, then Dana also rolls outside. Asuka checks on Dana, then Dana gets in her face and punches her down. Dana rolls back in the ring and taunts Asuka, and Asuka chases Dana out the other since of the ring. While Asuka and Dana are at ringside, Mickie and Bayley are going back and forth with pin attempts in the ring. Mickie kicks Bayley and goes for a DDT, but Bayley escapes and hits the belly to belly suplex for the win. Bayley has won the final spot on Team RAW at Survivor Series.
Winner: Bayley
- After the match, the now-complete Team RAW celebrates in ther ing.
- Drew Gulak and WWE Cruiserweight Champion Enzo Amore are backstage warming up.
- Gulak and Amore make their way out to the ring next and Enzo cuts a promo about his match with Kalisto on Sunday. Kalisto and Akira Tozawa interrupt, and we have a match.
- Akira Tozawa and Kalisto vs. Enzo Amore and Drew Gulak: Gulak and Tozawa start off, but Enzo quickly tags in and blindsides Tozawa. Enzo and Gulak double team until Kalisto tags in and springboards onto both of them. Enzo and Gulak roll out to ringside for a breather, then Gulak attacks Tozawa from behind. Gulak beats down Tozawa until Kalisto manages to get the tag. Enzo comes in too, and Kalisto unloads with kicks. Kalisto hits a cross body for a two count on Enzo as Gulak breaks it up. Tozawa tags in and hits a missile dropkick on Gulak. They throw Gulak and Enzo outside, then Tozawa hits a suicide dive on them. Kalisto runs the ropes next and hits another dive onto the heels. Back in the ring, Tozawa puts the boots to Enzo then goes up top. Tozawa goes for a Senton but Gulak pulls Enzo away. Kalisto takes out Gulak, then Enzo shoves Tozawa into Kalisto. Enzo hits the Jawdonzo on Tozawa for the three count.
Winners: Enzo Amore and Drew Gulak
- The Miz, Bo Dallas and Curtis Axel are backstage getting ready to head out.
- We see a replay from earlier showing what happened between Kurt and Stephanie.
- Angle is backstage giving a pep talk to the male Team RAW. He says they all need to get along until the end of Sunday because they have too much of lose. He sets up a team building exercise for Finn Balor and Samoa Joe — they will team up tonight against Luke Gallows and Karl Anderson in tag action. He also books Jason Jordan vs. Bray Wyatt, and before he can address Braun Strowman, Strowman interrupts. Strowman wants Kane, so Angle books him against Kane in the main event tonight. Braun says it's true, it's damn true.
- The Miz and The Miztourage are out to the ring for another edition of Miz TV. The Miz discusses Sunday's Survivor Series pay per view and tonight's six-man match with The Shield, then introduces his guests - RAW Tag Champs Sheamus and Cesaro. We see a recap of The Bar winning the Tag Titles last week, and the Miz asks the crowd to give it up for them. They discuss the win, then shift their focus to the topic of the SmackDown roster. They trash The New Day and The Usos, as the crowd chants "you look stupid" at Sheamus. Miz tells the crowd to shut up and show respect for the champions. Sheamus says they are the "A" tag champs, and SmackDown's Usos are the "B" tag champs. Cesaro says on Sunday, they're going to jailbreak the "Uso Penitentiary." The Miz chimes in and says just like they will destroy The Shield tonight. The Miz says The Shield's happy reuinion tour ends tonight, and he wraps things up for this segment.
- We see a promo video recapping the events leading to Team RAW vs. Team SmackDown this Sunday.
- Michael Cole shows us a Tweet from John Cena as he trains for Sunday's pay-per-view.
- Bray Wyatt vs. Jason Jordan: Jordan goes for the takedowns and leg holds right off the opening bell. Jordan wrestles Wyatt into the corner and the ref breaks them apart. Wyatt tries to play mind games with Jordan, but Jordan decks him with a dropkick. Wyatt comes back with a cheap shot and a headbutt, as Kurt Angle is shown watching backstage on a monitor. Jordan takes Wyatt back into the corner, then lifts him up and charges him into the opposite corner. Jordan backs up and hits a spear in the corner, then a suplex. Wyatt rolls outside to recover and Jordan follows. Jordan charges but Wyatt moves and Jordan crashes into the fan barrier by himself. Wyatt taunts the downed Jordan then takes him back in the ring. Wyatt is now focusing on working on Jordan's knee. Wyatt drops him and hits a running senton for a two count. The ref checks on Jordan as he continues to sell the bad knee, and Wyatt goes right back to work on it. Wyatt suplexes Jordan down and then turns upside down in the corner. Wyatt wants to his the Sister Abigail, but Jordan evades it and manages to roll up Wyatt out of nowhere for the three count.
Winner: Jason Jordan
And just like that, the momentum swings to the #EaterOfWorlds…#RAW @WWEBrayWyatt pic.twitter.com/HWmQjoOEGX

— WWE (@WWE) November 14, 2017
- Kurt and Stephanie are backstage watching, and Stephanie looks impressed as they applaud Jordan's win. Before Jordan can leave the ring, Wyatt attacks him from behind and beats him down around ringside. Wyatt slams Jordan's bad knee into the ring post. We see Kurt and Stephanie backstage again, and Kurt walks off looking concerned. The fans chant "thank you Wyatt" as the ref checks on the son of Kurt Angle. Jordan tries to leave on his own, but requires help from the refs to make it backstage as the fans sing him out with "goodbye."
- We're told that Brock Lesnar is in the building.
- Jason Jordan is backstage icing his knee, and Kurt Angle comes to check on him. Angle doesn't think Jordan can compete on Sunday, but Jordan insists. Jordan tells his father that Sunday is his big break and he needs it, and Angle looks conflicted.
- WWE Universal Champion and Paul Heyman are out to the ring next. Heyman says he's going to give you the top 5 selling points for the WWE Network right now. 1) Sunday will have the first ever Universal Champion vs. WWE Champion match, and the first Lesnar vs. AJ Styles match. 2) Heyman says AJ is an interesting challenge for Lesnar because of the contrast in styles. 3) Before Heyman can start, the crowd reacts to a couple who just got engaged in the crowd by chanting "she said yes." Heyman briefly riffs on this before starting on his third point. He says Styles is the ultimate underdog and is a respected and admired champion, but Lesnar will prove he's the #1 Champion on Sunday. 4) Heyman says AJ is like a Rocky movie in real life, and discusses his wins against John Cena, Shane McMahon and Jinder Mahal. 5) For his final point, point F-5, this ain't no Rocky movie. Heyman says Lesnar will dominate AJ on Sunday and prove that he's the top Champion in the company, then he drops the mic. Lesnar shakes hands with few fans at ringside on his way out.
"This ain't no freakin' Rocky movie, THIS IS #SURVIVORSERIES!" -@HeymanHustle #RAW pic.twitter.com/JZOgsDcNBW

— WWE (@WWE) November 14, 2017
The Miz, Cesaro and Sheamus vs. Roman Reigns, Dean Ambrose and Seth Rollins: The Shield makes their traditional entrance through the crowd. Rollins and Cesaro start off from the opening bell with a collar and elbow tie up. Rollins and Cesaro go back and forth until Ambrose tags in for the quick double team. Ambrose and Cesaro start trading chops to the chest, then Ambrose takes down Cesaro and beats him down on the mat. Rollins tags back in and they again briefly double team Cesaro. Cesaro fights over to his corner to tag in Sheamus, who blindsides Ambrose. Sheamus hits a big bot on Ambrose then stomps on him. Sheamus beats on Ambrose in the corner until the ref pulls him off. Miz tags in and puts the boots to Ambrose while Sheamus holds him. The Miz and the Bar continue to beat down Ambrose for several moments until he's able to tag in Rollins. Rollins and Ambrose clear the ring and then hit suicide dives n tandem on The Bar at ringside. Miz tries to cheap shot Reigns, but decides against it. Rollins beats down Bo at ringside, and Ambrose drops Axel. Miz runs away through the crowd as The Shield looks on. Back in the ring, The Bar comes back and they take turns beating on Rollins. Reigns finally gets the hot tag and unloads on the Tag Champs. Reigns hits clotheslines on Cesaro in the corner and follows up with a Samoan drop. Reigns goes for a spear but Miz grabs his leg, which leads to everyone else in the match getting involved. Rollins and Sheamus start brawling at ringside while Reigns drops Cesaro in the ring. Reigns goes for the spear but Cesaro blocks it with an uppercut. Reigns comes back with a Superman Punch on Cesaro, but Miz blocks that too. More chaos in the ring leads to Ambrose hitting the Dirty Deeds on the Miz, and Sheamus and Cesaro get dumped outside. The Miz is now left alone with The Shield, and Reigns drops him with a spear. They hit the triple powerbomb on Miz for the three count to win it.
Winners: The Shield
- We see a video package highlighting how tonight's main event between Kane and Braun Strowan came to be.
- Kane does an interview backstage where he says he can't wait to show Strowan that there are things he can do to him that are worse than the garbage truck incident.
- RAW GM Kurt Angle comes out to the ring and says he's made a tough decision about Jordan at Survivor Series - he has to replace him due to injury. Jordan comes out and interrupts, begging Angle to keep him in the match so he can fight alongside his father. Angle says he can't, but Jordan insists he'll be fine by Sunday. Jordan says Angle was injured when he won a gold medal, and he wants to be just like Angle. Jordan walks all the way down to the ring, then Stephanie McMahon interrupts. Stephanie says she can't believe Angle is falling or this, and demands Angle to make the announcement now. The music hits and Triple H comes out to make his return, and he comes down to the ring. Triple H gets in Angle's face and says if Angle won't make the announcement, he will. Triple H announces that he's the fifth member of Team RAW on Sunday, not Jordan. Triple H has words with Angle before turning his attention to Jordan and giving Jordan the Pedigree. Triple H heads to the back while Angle looks on in shock.
- Finn Balor and Samoa Joe vs. Luke Gallows and Karl Anderson: Balor and Joe argue before the match, and as the opening bell rings Anderson gets a cheap shot on Balor due to the distraction. Balor comes back and tags in Joe, and they take control the match early on. Balor comes back in and works over Anderson until Gallows runs in. Joe runs in and drops Gallows, and it appears Balor and Joe are doing well as a team. Balor and Joe double team Anderson now and then Balor knocks Anderson to the outside. Back in the ring, Balor geos up top but Anderson crotches him on the top rope with the assist from Gallows. Gallows tags in and they turn things around on Balor. Gallows puts the boots to Balor and tries to keep him grounded. Gallows drops some elbows on Balor before tagging Anderson back in for some double teaming n the corner. Balor tries to fight up, but Anderson drops him with an elbow to the face for a two count. Anderson keeps Balor grounded and then hits a spinebuster. Balor finally breaks away and makes the hot tag to Joe. Joe runs in and unloads offense on Anderson. Joe hits an atomic drop, a big kick, then a senton on Anderson. Joe hits a shot on Gallows on the apron, then turns his attention back to Anderson before tagging in Balor. Joe throws Gallows to the floor as Balor climbs to the top rope. Balor comes off the top with a boot to Gallows, while Joe drops Anderson with a suplex. Joe hits a dive on Gallows on the floor, while in the ring Balor hits the Coup De Grace on Anderson for the three count.
Winners: Finn Balor and Samoa Joe
He was patiently waiting, and @SamoaJoe is doing DAMAGE on #RAW! pic.twitter.com/S3CmnOsto6

— WWE Universe (@WWEUniverse) November 14, 2017
- Balor celebrates the win after the match, but Joe doesn't stick around.
- RAW Women's Champion Alexa Bliss does an interview in the back where she trashes Charlotte Flair and SmackDown Women's Champion Natalya, who will be competing in a title match on SmackDown tomorrow. Bliss teases that she might show up on SmackDown tomorrow. She adds that whether Charlotte or Natalya win tomorrow, Alexa will beat either one of them at Survivor Series.
- A birthday celebration for Kalisto is announced for 205 Live.
- We see a recap of the events leading up to Kane vs. Strowman tonight, and that's happening now.
- Kane vs. Braun Strowman: The two monsters come face to face in the ring before the bell and have a stare-down before they start trading punches. Braun drops Kane and stomps on him until Kane rolls out to ringside. Braun follows Kane outside and uppercuts him against the barrier. Kane fights back but Braun controls the pace and lands some big strikes. Braun talks trash to Kane and he is obviously still not happy about being left for dead in a garbage truck. The opening bell still hasn't rang. Kane sends Strowman into the steel steps, then pulls a table out from under the ring. Kane puts the boots to Braun while he's down, and he also pulls a steel chair out from under the ring. Kane delivers a couple of chair shots to Strowman which slightly phase him. Kane looks for a chokeslam but Braun blocks it and drops Kane. Strowman now delivers a chair shot of his own, and another one. He takes Kane up to the ring and tries to superplex Kane through the table at ringside, but Kane fights away. Strowman headbutts Kane, then comes off the turnbuckle with a double axe handle to the Big Red Machine. Braun picks up Kane and hits the running powerslam — except they go right through the ring. Both men are now completely under the ring and there's a huge hole in the corner where they crashed through. The crowd looks on in shock as RAW goes off the air.
Winner: No contest
Now you see them… NOW YOU DON'T! WHAT JUST HAPPENED?!#RAW @KaneWWE @BraunStrowman pic.twitter.com/wyjZvtKTq4

— WWE (@WWE) November 14, 2017