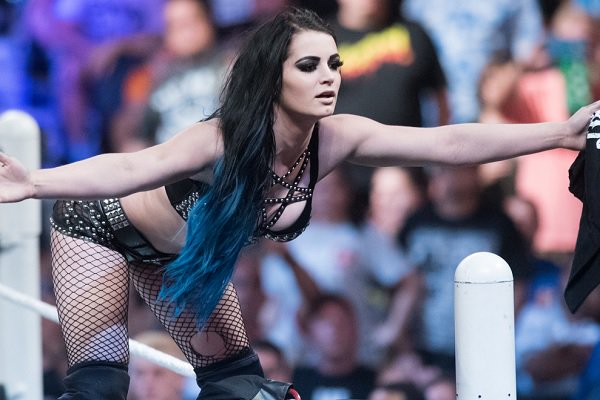 Paige's recent airport incident with Alberto El Patron could end up affecting the WWE Superstar on a number of levels.
As noted earlier this week, the folks at Pro Wrestling Sheet are reporting that Paige, real name Saraya Bevis, could wind up facing battery charges as a result of the highly-publicized incident.
"OPD detectives have found that probable cause exists to charge Saraya Bevis (Paige) with battery. Detectives have sent the information to the State Attorney's Office for review and the SAO will determine whether to file charges in the case."
In the past year, Paige has dealt with a number of issues that have affected her WWE career, including two Wellness Policy violations and subsequent suspensions, the infamous sex tape leak, attending GFW shows in a mask and being part of a number of situations where she, or El Patron, spoke bad about the company and its' prominent management figures.
If the former Total Divas cast-member does, in fact, face battery charges as a result of her airport incident with El Patron, it could spell the end of her WWE career.
The current WWE policy would call for her contract with the company to be terminated. The policy that applies to this situation reads as follows:
"WWE has zero tolerance for matters involving domestic violence, child abuse and sexual assault. Upon arrest for such misconduct, a WWE talent will be immediately suspended. Upon conviction for such misconduct, a WWE talent will be immediately terminated."