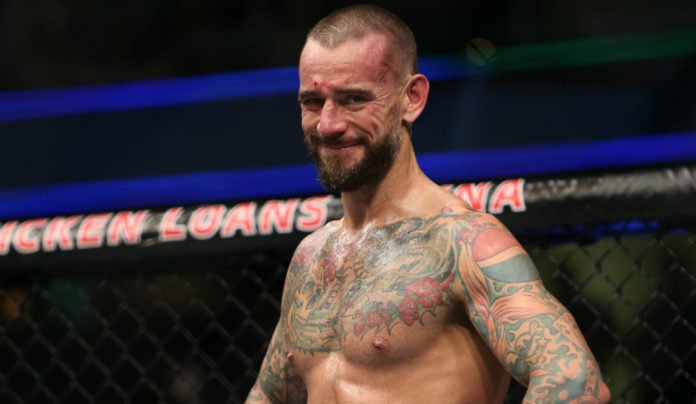 As noted, CM Punk recently returned to training camp at the Roufusport gym in Milwaukee, Wisconsin to prepare for his second professional mixed-martial arts contest.
Punk's coach, Duke Roufus, appeared as a guest this week on the UFC Unfiltered Podcast and spoke about Punk's potential second fight in the UFC.
"[UFC President Dana White] and the matchmakers had their weekly matchmaking meeting yesterday, and we'll get some news soon," said Roufus this week. "Just think the first time you step in the Octagon, there's something special you've got to deal with getting in there. For Punk, this sounds really weird, but now he knows what a beating feels like – a real beating."
"I think [a loss like Punk suffered at UFC 203 in September of 2016] will help a lot of fighters to the point of haunting them, like, 'No, I don't want to feel this way ever again,'" Roufus said. "It's not the physical. These guys are tough. It's the mental anguish. You don't want to feel that depressing, embarrassing feeling of getting beat up in front of God and everyone. It's no fun. It's been great motivation for him."
Check out the complete Duke Roufus interview from the UFC Unfiltered Podcast at UFC.com.